Binky Felstead joins Boot Camp
Made in Chelsea reality TV star, Binky Felstead checked herself into a 7-day Boot Camp in Norfolk to lose the extra pounds that she had gained over the Christmas season.  After a week of grueling sessions of Cross, Circuit and High Intensity Interval Training, she happily announced that she was down to 112 lbs and was ready to go back to filming for TV.
Many of us can't help but binge on the fatty foods during the holidays; then, we'll try to work it off by signing up for a boot camp program or hire a Personal Trainer. A lot of us take on crash diets, seeing it as the only way to get the extra pounds off.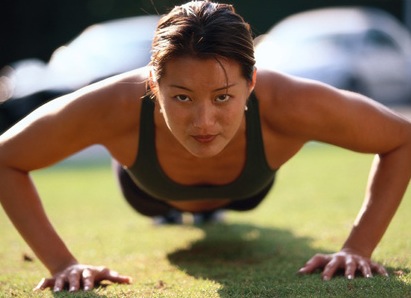 But these things that we do on impulse only provide temporary solutions because we don't have the right perspective.
Losing the extra kilos is not the hardest part; it's keeping it off and maintaining the figure that is the real challenge for anyone who gets into boot camps or any other fitness training programs. If we will leave behind all that we had been taught at the boot camp, chances are, the weight we had worked so hard to lose will come back. For some, we gain even more.
That's why in Dangerously fit Boot Camps, our trainers teach our members everything that they need to know so that they can continue with their workouts and diet plans on their own. Because we aim for long term results, we hold nothing back.
Some of the practical things we advise our members to do are to drink plenty of water, to eat more fiber because fiber will prevent the body from slowing down the burning of fats; to eat slower and in tiny portions; to surround themselves with people who share the same fitness goals and to continue the workouts and exercises that they have done while they were in the boot camp.
Binky Felstead describes her 7-day Boot Camp experience with Mail Online:
Binky Felstead gushes about the effectiveness of Boot Camp
You can read the rest of the details of the Binky Felstead's Boot Camp experience here.
To date, Sydney Boot Camps are the most effective programs on weight loss and fitness. At Dangerously fit Boot Camps, we will help you shed those unwanted fats and teach you how to keep them off for good. If you will commit to it as we will, we guarantee you that you will be happy with the results.
Know more about us and sign up for our Group Personal Training programs through our official website: www.thegreenpages.com.au