"Eastern Suburbs Personal Training Program
Burns More Fat Than 9 Visits To The Gym!"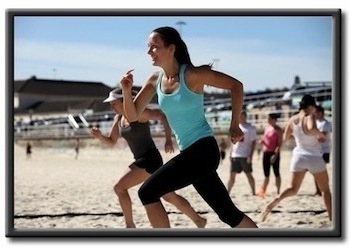 Dear friend,
Yes! You CAN get into incredible shape, shed KILOS of body fat, tone your muscles AND have a fun time doing it… guaranteed.
And working out does NOT need to be a bore. It doesn't need to be painful or tiresome (If you're wearing yourself out every time you go to the gym then you're over-training!)
Most people follow average fitness programs and that's exactly why they get average results. After PERSONALLY overseeing the complete transformation of thousands of clients, I can tell you that it takes a very specific diet and fitness plan to change your body permanently.
However, once you follow that program you will be SHOCKED at how fast the results start showing up.
Check out some my Eastern Suburbs Personal Training Clients…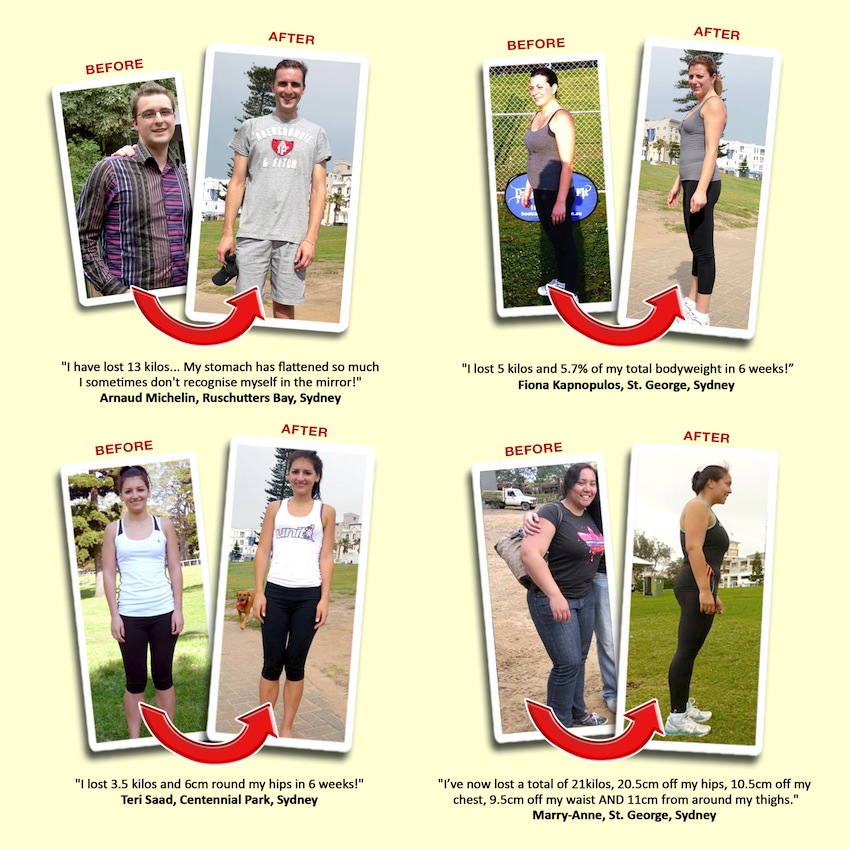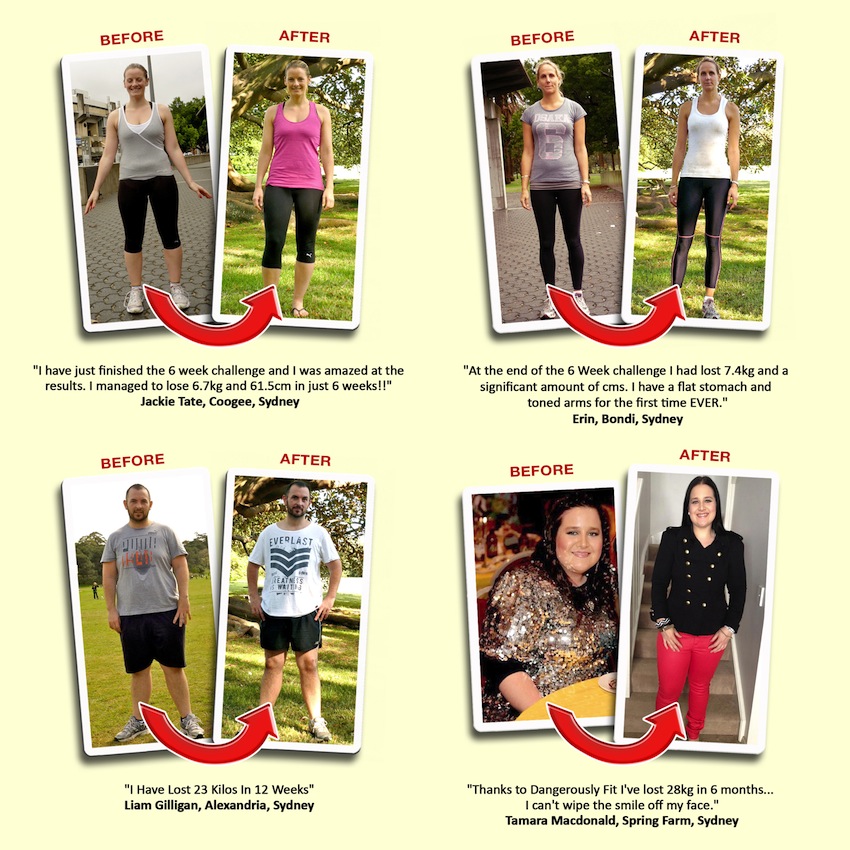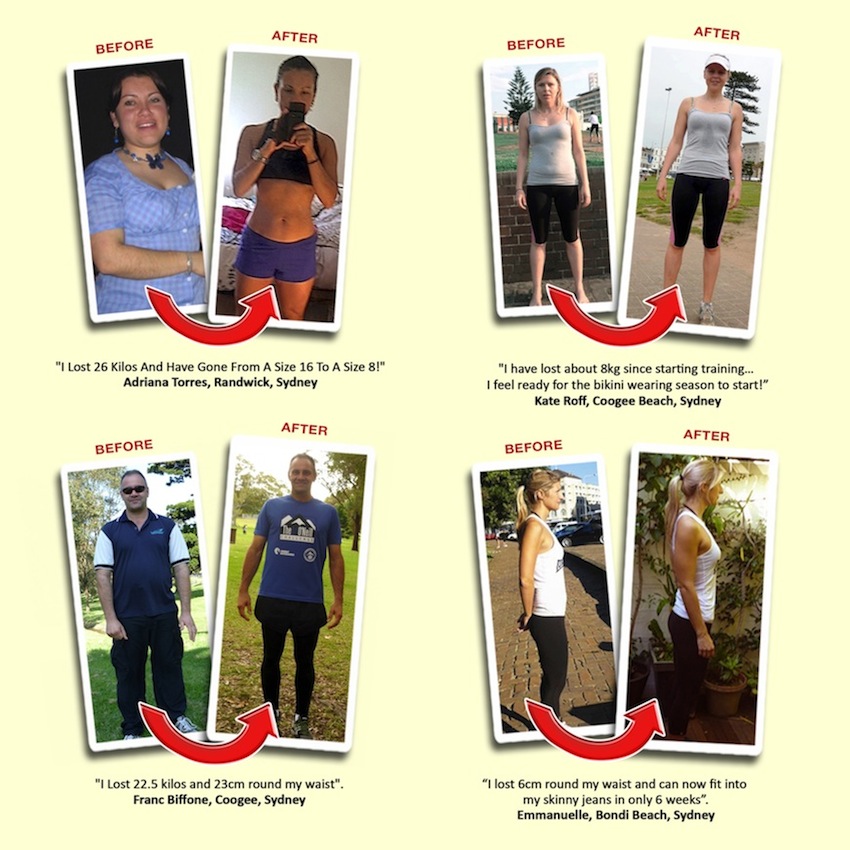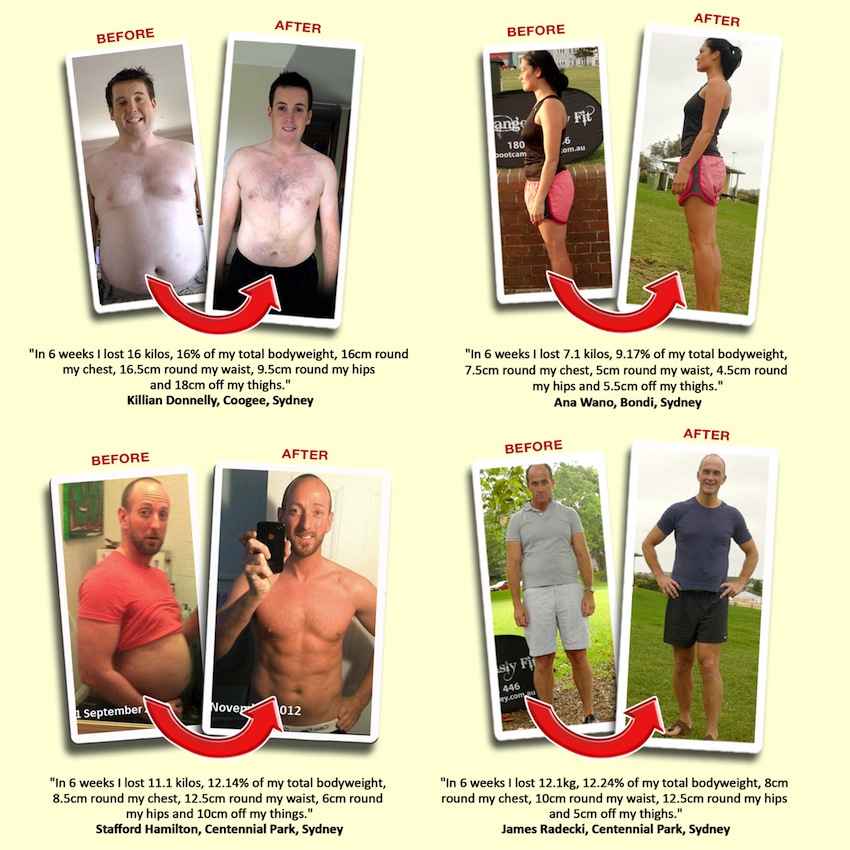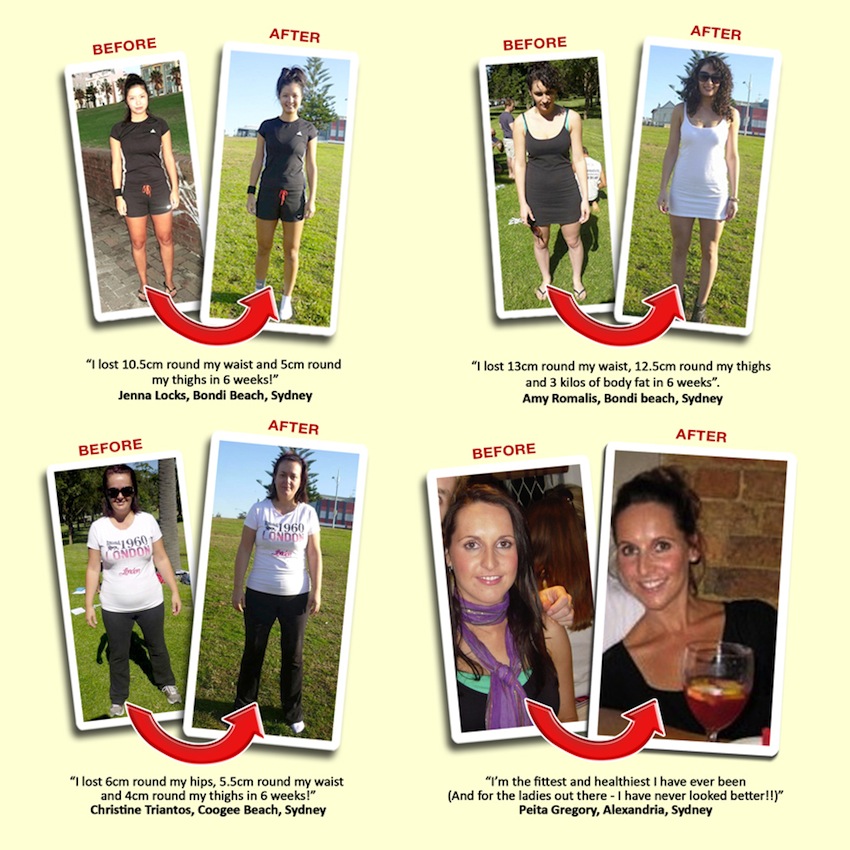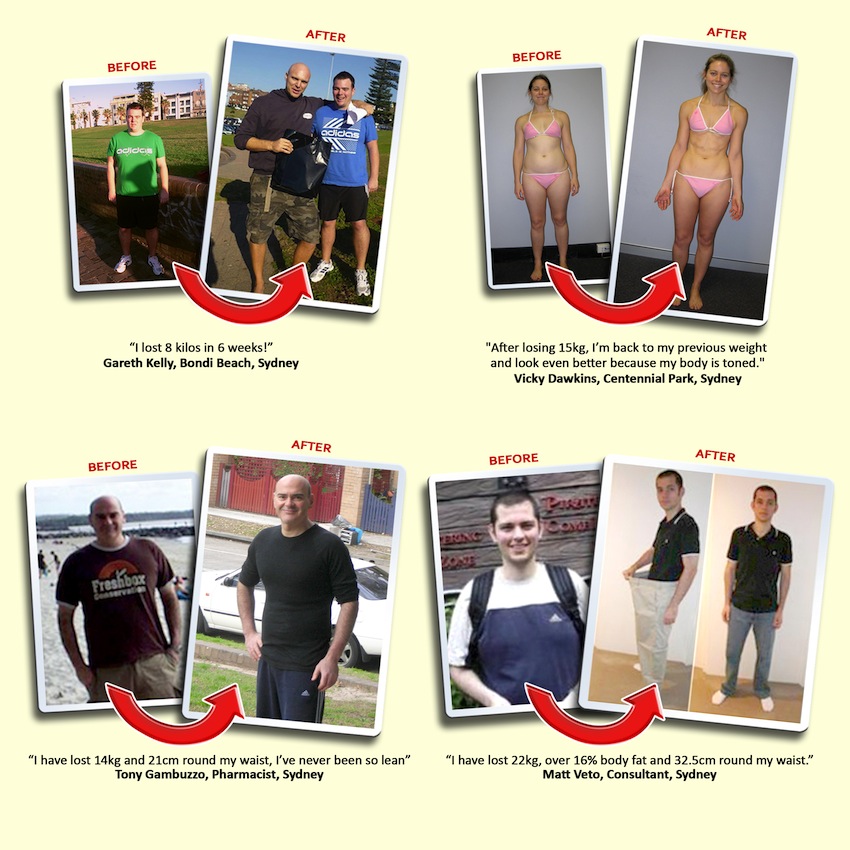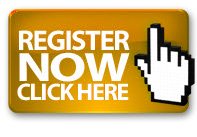 As You Can See from the pictures above, this program really does work!
DangerouslyFit is unlike anything else you've ever experienced. When you join our program you'll see exactly why so many people are getting such phenomenal results…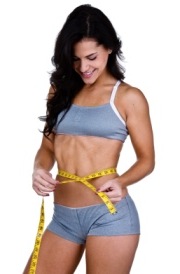 Here's just a sample of the benefits you'll experience when you join DangerouslyFit…

 Shed inches from your waist, hips and thighs.


 Improve your energy levels throughout the day.


 Increase your strength and cardio fitness.


 Get compliments from friends and family.


 Look and feel great.


 And much, much more.
We also have a nutritionist and first-class Eastern Suburbs personal trainers to help you reach your goals as you start melting away fat and revealing the body that you've always wanted.
Now you have your owm team to help get you into the best shape of your life… using the most modern scientific solutions to fitness training.
And as if that wasn't enough, we've also included my personal DangerouslyFit nutrition plan. This is the ultimate guidebook for losing weight WITHOUT starving yourself or eating boring foods that leave you unsatisfied. Inside, I explain exactly what you need to be eating—and when—to lose weight and maintain your energy.
Here are a few more of my Eastern Suburbs Personal Training Clients…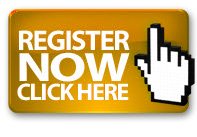 Here's A Deal That You Can't Pass Up:
We're accomplishing incredible things at DangerouslyFit, and I'd love for you to be a part of them. I want you to finally see what it's like when you accomplish every single one of your fitness goals.
That's why I'm offering a LIMITED TIME PROMOTION:
Sign up for a two-week trial pass to DangerouslyFit Boot Camp Eastern Suburbs and you'll pay just $1!
Now you have a road map to creating the best body of your life…will you follow it?
Click the Banner Below To Get Your Two-Week Trial For Just $1!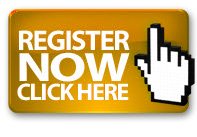 Your friend and fitness trainer,


Dan Clay
DangerouslyFit
Personal Trainer Eastern Suburbs
P.S. DangerouslyFit Boot Camp Eastern Suburbs is the most effective muscle toning, fat-scorching program that you will find ANYWHERE…guaranteed. It's fast AND it's fun!
P.P.S. There are only a few two-week passes left available, to get yours, register below...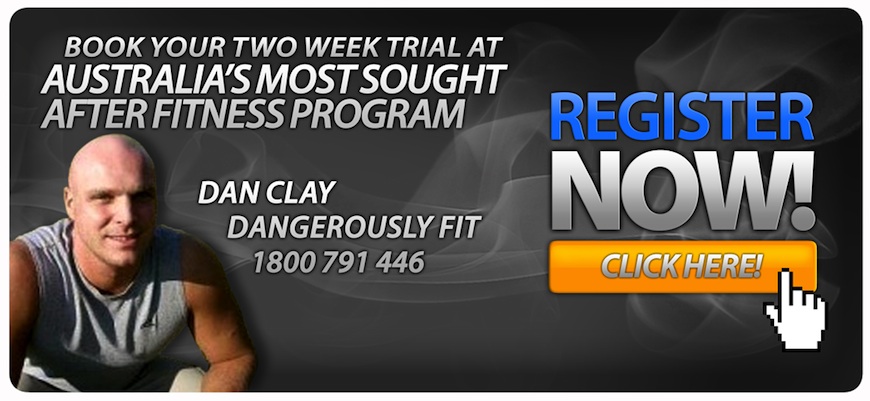 Personal Trainer Rose Bay, Bronte, Surry Hills, Darlinghurst, Centennial Park & Personal Training Tamarama